Welcome to ALL CITY
diary of a youth worker, pen of an author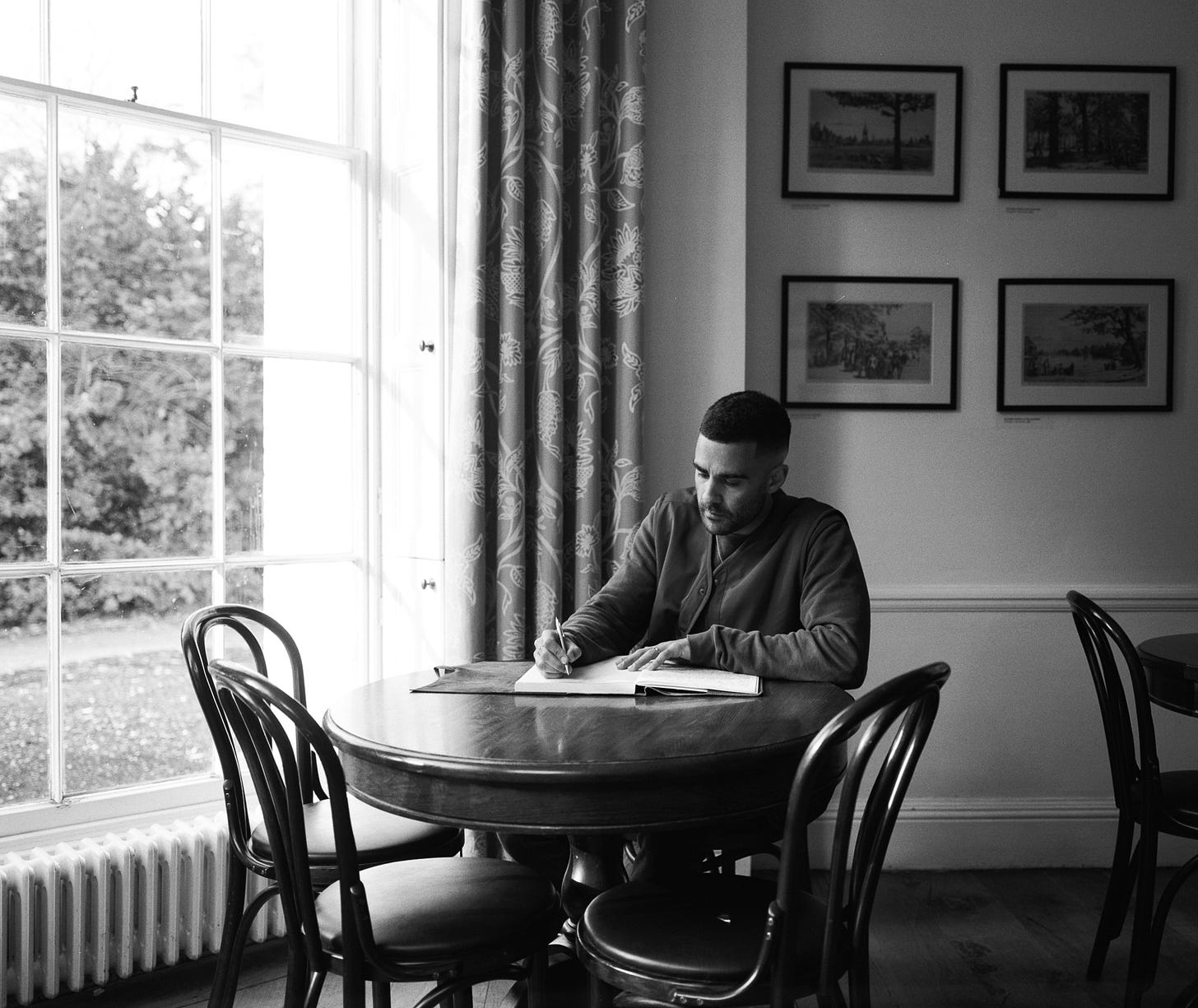 Hi, my name is Ciaran Thapar and this is my newsletter, ALL CITY.
Starting on Thursday 12th January 2023, my most personal, important and consistent writing will be published via Substack on a weekly basis.
What is ALL CITY?
As the United Kingdom confronts a cost-of-living crisis, how can we push through together? As funding for charities and public services dries up, how can we communicate their worth? As media outlets cut freelance budgets, how can we ensure that hidden stories are told? What's really happening in youth culture?
ALL CITY answers these questions. It is emailed out every Thursday for subscribers to digest over the weekend.
It's like reading the diary of a youth worker, written with the pen of an author.
You can subscribe now for free:
Or, if you're able to, please consider paying £5-per-month / £50-per-year for your subscription. This will directly support me to commit time and energy to writing well-researched, in-depth stories for you every week.
Paying will also grant you access to exclusive content launching in Spring 2023.
---
Who am I, and why am I launching ALL CITY?
After growing up in the suburbs, over the last decade I've been a youth worker and writer based in south London.
I've worked in secondary schools, PRUs, youth clubs, prisons and music studios across the capital, sat on discussion panels in Parliament, and advocated on behalf of young people in court.
I continue to deliver work like this in both paid freelance and voluntary capacities, with a focus on running writing workshops for students at-risk of permanent exclusion from their secondary school.
I also teach a monthly online course for adults, Writing for Social Impact, at City, University of London.
Meanwhile, I've kept a daily diary and penned journalism about society, justice and the arts for a range of publications, including the Guardian, BBC and Vice. ALL CITY was the name I gave to my digital column for British GQ in 2019-2020, for whom I wrote regular social investigations (e.g. the rise of #BikeLife) and music profiles (e.g. Dave, Ghetts, Riz Ahmed).
My debut nonfiction book, Cut Short: Why We're Failing Our Youth — and How to Fix It, was published by Penguin (Viking) in 2021. It's a story spanning 2015-2020 about young life and youth violence in south London, zooming-in on a cast of young heroes.
I love all of my professional hats. But I can no longer wear them without a space of my own to write about what is going on in society. Youth and education work is more urgently needed than ever, but less financially viable after years of austerity. Communities require trusted media representation more than ever, but budget cuts are making it hard to tell deep, authentic stories from the ground.
These tensions are a problem.
ALL CITY is my solution.
Watch this space!
C
---
---